Well today's launch day and we were graciously supplied the Winfast®PX8800 GTX TDH by Leadtek. Please join with me now as we put this card through its paces and determine in fact if it's just a snack for the gamer to munch on, or an entire seven course meal of graphics delight.
INTRODUCTION
For the past several months the Computer Enthusiast community has been buzzing more than usual about the upcoming release of the NVIDIA®G80 GPU/VPU and the GeForce® 8800 GTX and 8800 GTS that will be spawned from it. This is due in no small part to the fact that in the next 90 days or so Microsoft® will release DirectX 10 that will be bundled with its new VISTA™ operating system. DirectX 10 is reputed to be like a shot of pure Adrenalin for the gaming community and the G80 series of GPU/VPUs will be the first chipset to support this new and exciting technology.
Since we at Bjorn3D are blessed with prospect of releasing four reviews of these cards today we decided to simplify matters somewhat and release an Introductory Article that would detail all the features, specifications, an unique properties of the cards we are reviewing today. This allows our reviewers to concentrate more on the "meat" of each individual card without having to publish a lot of repetitive information. Thus each review will be shorter and much more to the point than if we were only reviewing one card.
Well today's launch day and we were graciously supplied the Winfast®PX8800 GTX TDH by Leadtek. Please join with me now as we put this card through its paces and determine in fact if it's just a snack for the gamer to munch on, or an entire seven course meal of graphics delight.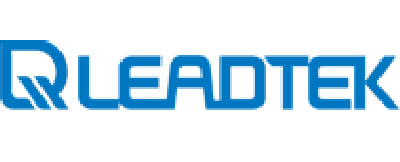 Leadtek: The Company
Before we continue here is some information and thoughts about Leadtek, the company that manufactures the product we are testing today. All of this information was garnered from Leadtek's website:
"Innovation and Quality " are all and intrinsic part of our corporate policy. We have never failed to stress the importance of strong R&D capabilities if we are to continue to make high quality products with added value.

By doing so, our products will not only go on winning favorable reviews in the professional media and at exhibitions around the world but the respect and loyalty of the market.

For Leadtek, our customers really do come first and their satisfaction is paramount important to us.

Using all digital means of communication available – such as our regularly updated Website- customers, current and potential, are easily able to reference our catalogue of products with information on prices, services and future developments.

Looking ahead, Leadtek will continue to maintain its status on the Asia-Pacific market while extending its global sales network. By combining our trend-setting graphics, multimedia audio and video, communications technologies, we remain dedicated to cutting edge technologies and value added products.

We will work toward further integration of computer and communications technologies with our sights set on combining multimedia videophony, and GPS (Global Positioning System) in a single product. Also to extend the market for broadband network devices.

Our ultimate goal is to facilitate and improve human life through new technology and applications without harming the environment. Together we can dream of a world where we enjoy the convenience of modern technology without compromising our natural heritage for future generations and turn even this Dream into a Reality with Leadtek.
CLOSER LOOK
When I first received the Winfast®PX8800 GTX TDH in it's sturdy and very secure packaging I opened it immediately as I was dying to see in reality, what I had only seen glimpses of in pictures.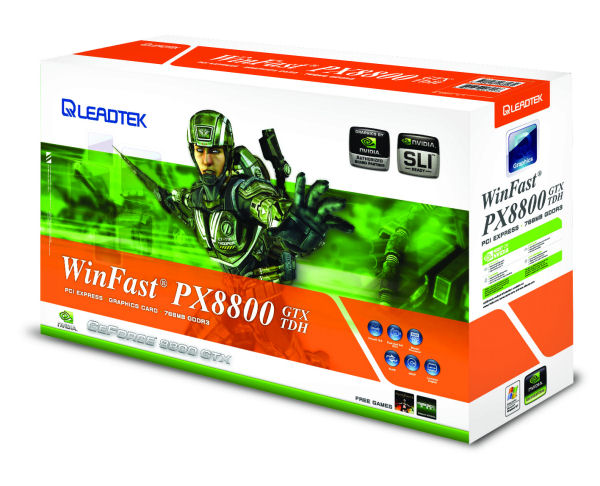 Winfast® PX8800 GTX Package
The Card
I  was somewhat taken back by the sheer size of the card, which is 10.5 inches long. I also noted that it appeared to be even heavier than my 7950 GX2 which is heavy as video cards go. Part of the weight I sure is due to the 12 layers of PCB that this card is constructed on. I'm hopping the remainder of the weight is solely attributable to additional heat dissipation resources.
The card I received is the one that will be featured in the initial launch of the PX8800 GTX TDH today. I was told by Leadtek that I should not become enamored with the either the cards aesthetics or its cooling performance as in a few days both would change. Leadtek in almost many cases in the past has designed and implemented the own cooling solution as adjuncts to the card they build. These solutions have always been known to provide outstanding cooling of their graphics cards and this card with the new cooler attached should be no exception. The two images below are of the card I received for testing. You can easily see it gennerally follows the design of the NVIDIA® reference standard card portrayed in the Introductory article.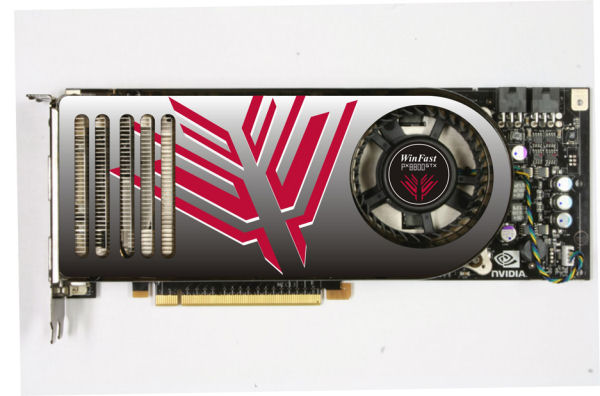 PX8800 GTX … Preliminary Release Edition, Frontal View

PX8800 GTX … Preliminary Release Edition, Angled View
The next images depict what the release edition of the product with Leadtek's new cooling solution attached. It also sports an entirely new color scheme and shape giving it a racy looking appearance. I have been by my contact at Leadtek that you can expect the new, enhanced version of this card to begin shipping on November 13.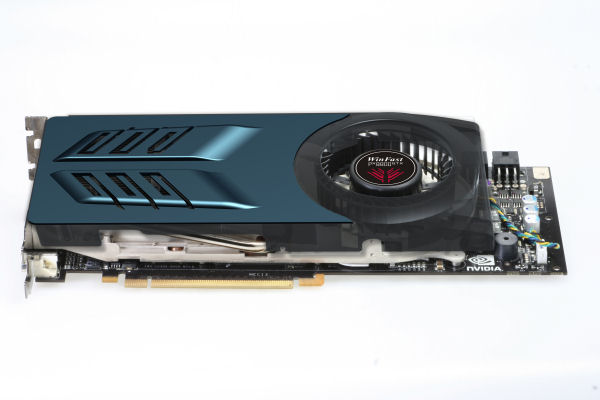 PX8800 GTX … Final Edition, Frontal View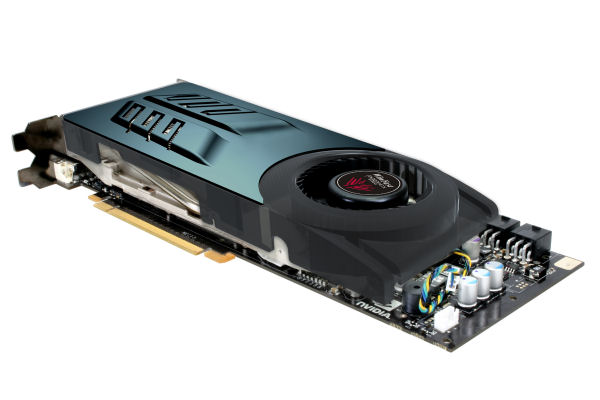 PX8800 GTX … Final Edition, Angled View
Here's a view of the rear of the card which as alluded to earlier is constructed on 12 layered PCB making it 2-3 times the density of most of the PCB on most of the current today's current motherboards.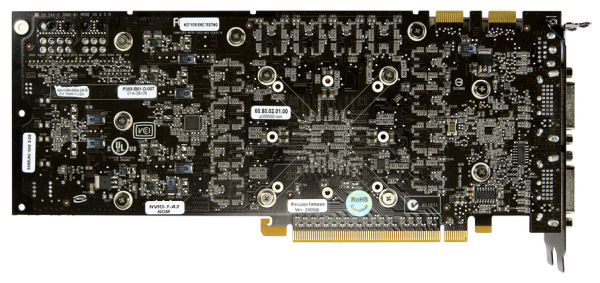 PX8800 GTX … Final Edition, Angled View
As the image of the bracket below shows the GeForce® 8800 GTX is a double slotted card. In my humble opinion the days of the high end single slotted graphics cards are all but finished unless some new technological breakthrough takes place. You can readily see the two DVI-I outputs and output for the supplied HDTV dongle.

PX8800 GTX … Exterior View of Bracket
After learning of the forthcoming changes to the card, I opted not to go into any more pictorial detail of the card itself. I think the images presented though give you enough to make a fair assessment of the aesthetics of the card.
CLOSER LOOK
Accessories
I would call Leadtek's bundled accessories about average for a $550 video card. Our package included:
WinFast PX8800 GTX TDH graphics card
General guide
Quick installation guide
Driver & Utilities CD-ROM
2-Molex-to-PCI Express Power Cable Adapter
DVI to VGA converter
HDTV cable
Trackmania Nations (full version)
SpellForce II (full version)
Gaming Performance
It's my firm belief that no graphics card should be tested with benchmarks until it has been tested in game play. It's my general practice to spend approximately 2-3 hours playing a variety of FPS and RTS games to see how the product performs in real life. In this case while playing with the the PX8800 GTX I spent almost five hours playing and it seemed like two. That's how incredibly realistic the images this card produces actually are. If I stopped now without going any further this card would receive a 10 just for it's visual quality and rendering. I can only imagine how good it will be if all the rumors about DirectX 10 hold true. Here are a few images from F.E.A.R. and Company of Heroes that will give you an inkling of the quality I'm talking about; although not nearly as good as on my 1600 x 1200 screen.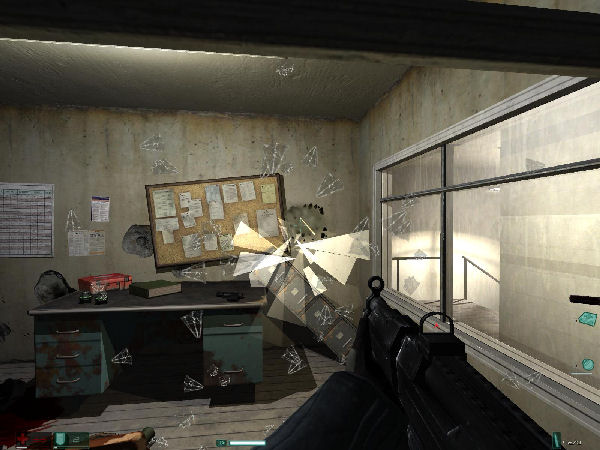 F.E.A.R. Screenshot 1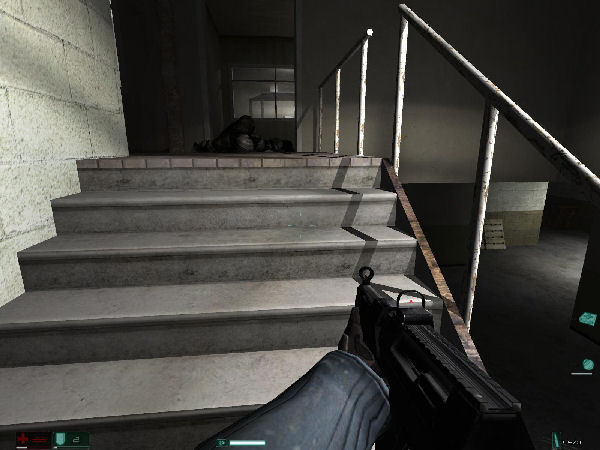 F.E.A.R. Screenshot 2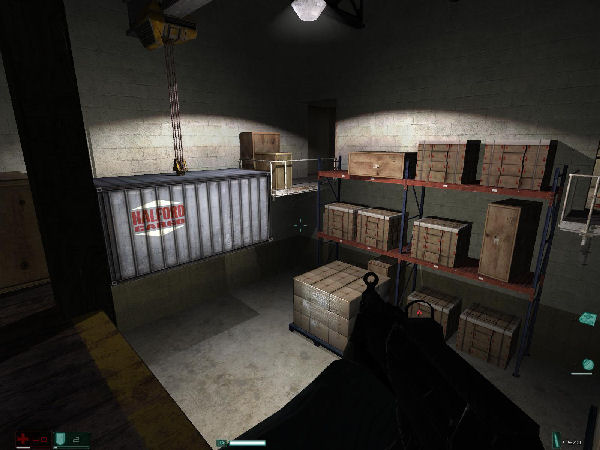 F.E.A.R. Screenshot 3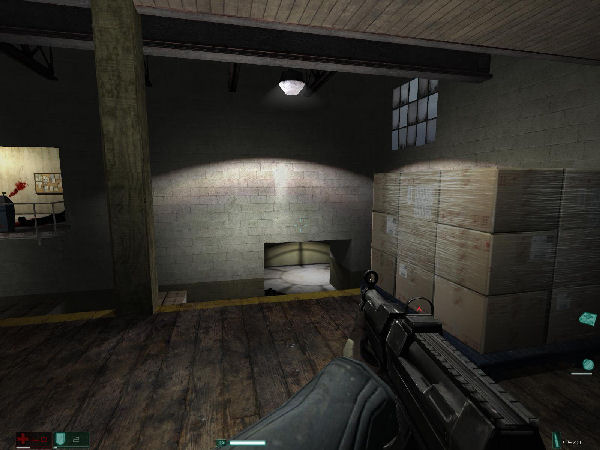 F.E.A.R. Screenshot 4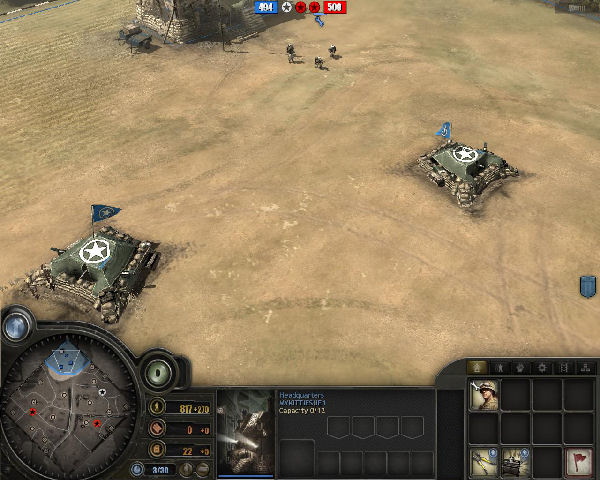 COH Screenshot 1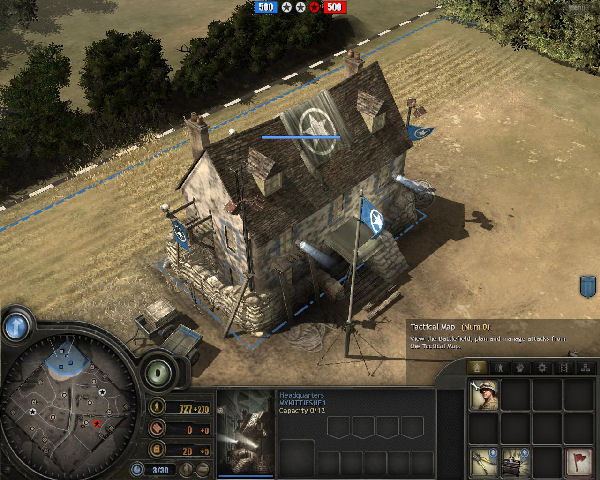 COH Screenshot 2
TESTING
Test System
Asus P5WDG2 WS Professional Motherboard
Intel E6600 Core 2 Duo (Conroe) Processor at default speed
Noctua NH-U12F CPU Cooler with Panaflo M1A 38mm Fan
2GB of Mushkin Redline XP2-8000 DDR-2 (4-5-4-11-1T @ 2.0 volts)
Test Card 1:   Leadtek Winfast®PX8800 GTX TDH running ForceWare 96.89
Test Card 2:   Leadtek Winfast®PX7950 GX2 TDH running ForceWare 91.47
2 – Seagate 750GB Barracuda ES SATA drives
Creative Audigy 4 Sound Card
Zippy PSL-6850P(G1) 850 Watt PSU
Pioneer 111D DVDRW
Lian-Li G70 Case customized by Performance PCs
Windows XP Pro SP2
Samsung Syncmaster 213T 21.3″ LCD Monitor
Benchmarks
3DMark06
Company of Heroes v. 1.02
F.E.A.R. v 1.07
Quake 4: ID Net Demo
Doom 3: Time Demo 1
Far Cry v 1.33
Serious Sam II v 2.068
Testing Methodology
We will be testing the Leadtek Winfast® PX8800 vs. the Leadtek Winfast® PX7950 GX2 TDH which was the current "King of the Hill" We will run the above captioned benchmarks on both systems with each GPU/VPU set at default speed. Our synthetic benchmark 3DMark06 will be run in default mode with both set at a resolution of 1280 x 1024. All other gaming tests will be run at 1280 x 1024 and 1600 x 1200 resolutions with Anti-Aliasing set to 4X and Anisotropic Filtering set to 8X. Each of the tests will be run individually and in succession three times rebooting between each attempt and an average of the three results calculated and reported. F.E.A.R. benchmarks were also run with soft shadows disabled.
This will be only the first phase of testing for the PX8800 GTX and the other three cards being presented by the Bjorn3D review team. We've each tried to be as diverse as possible in our testing regimen but are limited by the fact that DirectX 10 has yet to be released. It is our full intention to redo the benchmark phases of each of these reviews at our first opportunity after DX10 becomes available to get a true and accurate picture of the differences you can expect.
Test Results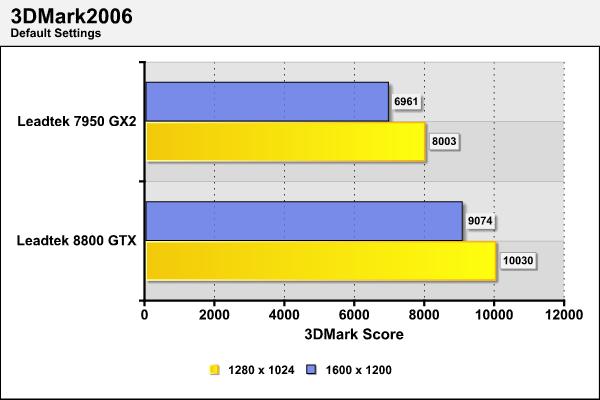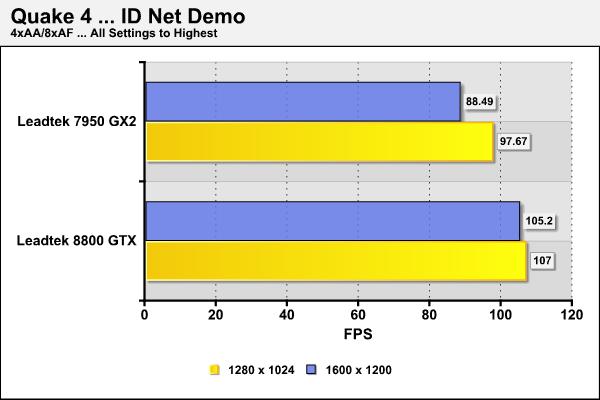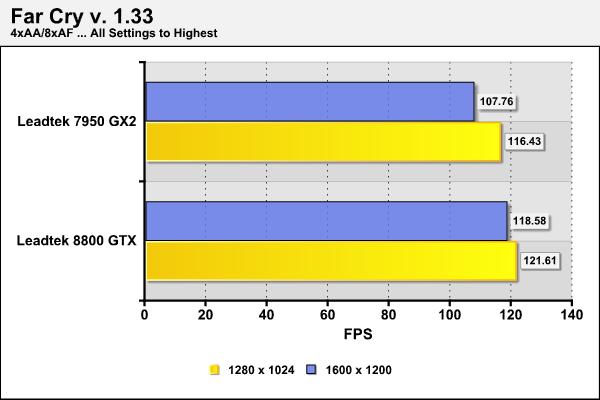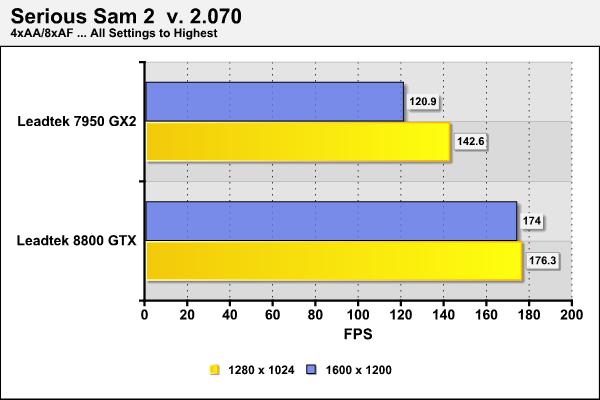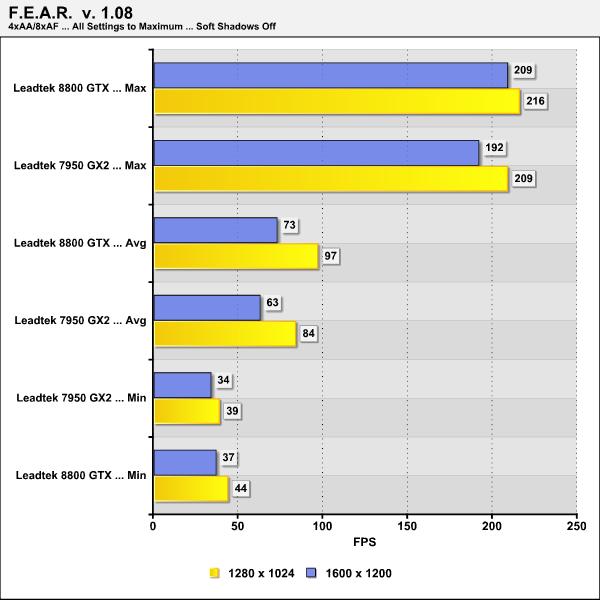 TEST RESULTS cont.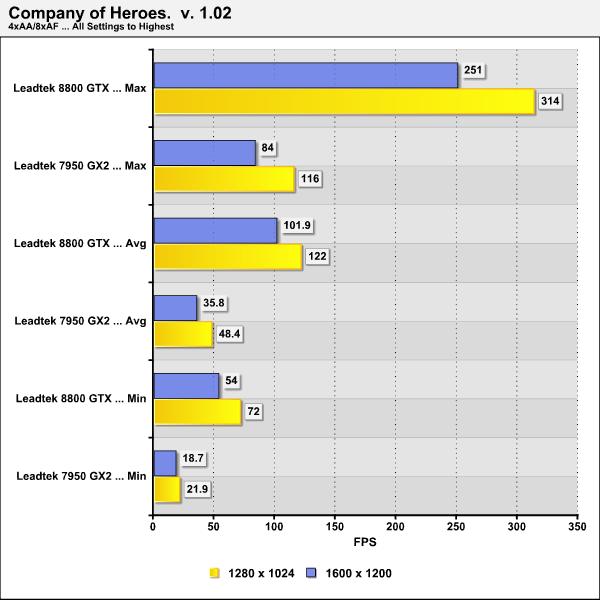 I decided to push both of these cards a bit more using Company of Heroes which is probably one of if not the most resource intensive games on the market today. I redid the benchmarks increasing the eye candy to 8xAA and 16xAF. Needless to saw my jaw dropped to the floor when I saw the results.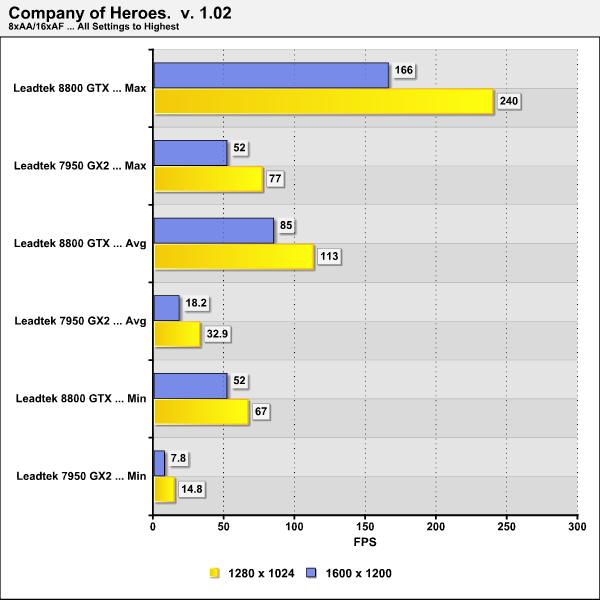 CONCLUSION
I generally don't discuss 2D when I review a video card but in this case I just couldn't keep quiet. The Leadtek Winfast®PX8800 GTX TDH has the absolute best 2D quality that I've ever seen. Up until now I had always given that honor to ATI's Radeon graphics cards, but there's no doubt about it this card rocks in 2D mode and is the finest I've seen to date. I also spent a couple of hours in just general gaming prior to ever running the first benchmark. I can without reservation say that this card has the most vivid and life-like 3D presentation I've also ever seen. I'm sure this is due in no small part to the many new features which are discussed in detail in our Introductory Article. These observations were made before I ever ran the first benchmark.
The benchmarks tell the tale concerning this product's performance. It literally wasted the 7950 GX2 without breaking a sweat. I was most surprised too at how little loss of frame rates were experienced at the higher AA and AF settings. Changing from 4xAA and 8xAF to 8xAA and 16xAF resulted in about a 20% drop in FPS as opposed to an almost 75% drop with the 7950 GX2. That's absolutely amazing. The margin of performance increase was not quite as significant in the OpenGL benchmarks but then again 30% is still quite significant.
Although NVIDIA® and Leadtek® recommend only a 450 Watt power supply to run this card successfully it would have to have quite a 12V rail to keep up with this cards hungry appetite. I neglected earlier to state that this card requires two 6 pin PCI-E adapters to properly function and I estimate the power demand at load somewhere around 230 Watts. On this note there has been some pre-release discussion at some of the computer forums concerning whether some of the triple and quad railed power supplies might not cut the mustard with this card as they don't supply enough amperage to meet the demands. This discussion was complimented by the fact that PC&Power and Cooling just released a new 1kW single railed 70 Amp power supply. Mind you this is mere speculation and rumor which has not been tested in this or any other reviews to date.
This is definitely the best video card on the market as of today! However, there were a couple of small issues that I felt necessary to address in this review. The card runs pretty warm idling in the 60° to 64° Celsius range, that's a full 10° Celsius increase over the 7950 GX2. The good news is no matter how much I stressed the card I wasn't able to get it over 80° Celsius. This might be the reason Leadtek is changing their cooling solution on their post release version of the card.
Two other negligible issues are that the fan is rather loud under extreme load but this only occurred once during testing when I was really pushing the card to its maximum potential. In general game play and under moderate test conditions the fan never ramped up to a level where I would consider it a problem. Another small (and this isn't a pun) problem is the card's length; at 10.5 inches it may pose issues for those who own the smaller midtower cases, it caused no issues whatsoever in my Lian Li G70. Price may prove to be an issue for some as this card retails in the $550 USD range, but then again I always notice those that complain the most about price for extremely high-end equipment usually end up buying it anyway.
In conclusion other than the subtle nuances captioned above, this is by far the finest card, I've ever had the pleasure to test. Judging from Leadtek's pro-active change to their cooling solution for this card, I have every faith that the temperature issues will be brought under control in rapid order. I can unequivocally recommend the Leadtek Winfast®PX8800 GTX TDH to anyone wanting the finest that can be had on the market beginning today. This product isn't the wave of the future, it is the future.
Pros:
+  Most vibrant image rendering of any graphics card I've ever used, both 2D & 3D
+  Supports DirectX 10
+  Highly feature laden
+  High Dynamic Range Rendering (HDR) compliant
+  SLI certified
+  Shader 4.0 compliant
+  Literally rewrites the book on both speed and "eye candy"
+  Nice accessory package
Cons:
–  Runs a tad on the warm side
–  The card's length of 10.5 inches may prove to be a problem for those with smaller midtower cases
–  The fan is rather loud during extreme performance
Final Score: 9 out of 10 and the Bjorn3D Golden Bear Award.
Our NVIDIA® 8800 Series Graphics Card Coverage

When planning for this mammoth task we decided the best approach would be to prepare one additional introductory article expressing what NVIDIA® brings to the table from a technology, Physics, and general usage standpoint for each of the products we'll being presenting.

This is the best of all worlds when it comes to graphical rendering, both 2D and 3D. This card writes a totally new standard for their competition, it should be quite interesting to see how things shake out.

The Sparkle GeForce 8800GTX delivers breathtaking performance, DX10 support and impressive image quality at a good price.

Honestly, there is just no possible way for me to find dissappointment in this product.  The FOXCONN GeForce 8800 GTS is by no means another addition to the market, it is clearly in a class all of its own.